New publication: FPIC Protocols as Instruments of Autonomy for Indigenous Peoples
ENIP has just released a study reviewing Initial experiences with autonomous free prior and informed consent (FPIC) protocols which demonstrate their potential contribution to tackling critical shortcomings in existing law, as well as State and corporate practice, around consultation and consent. Case studies contained in this book – from the Wampis (Peru), the Juruna (Brazil) and the Embera Chami (Colombia) – show that FPIC protocols can act as tools for resistance, challenging inadequate or absent consultation processes and establishing standards and procedures with which future consultation processes must comply.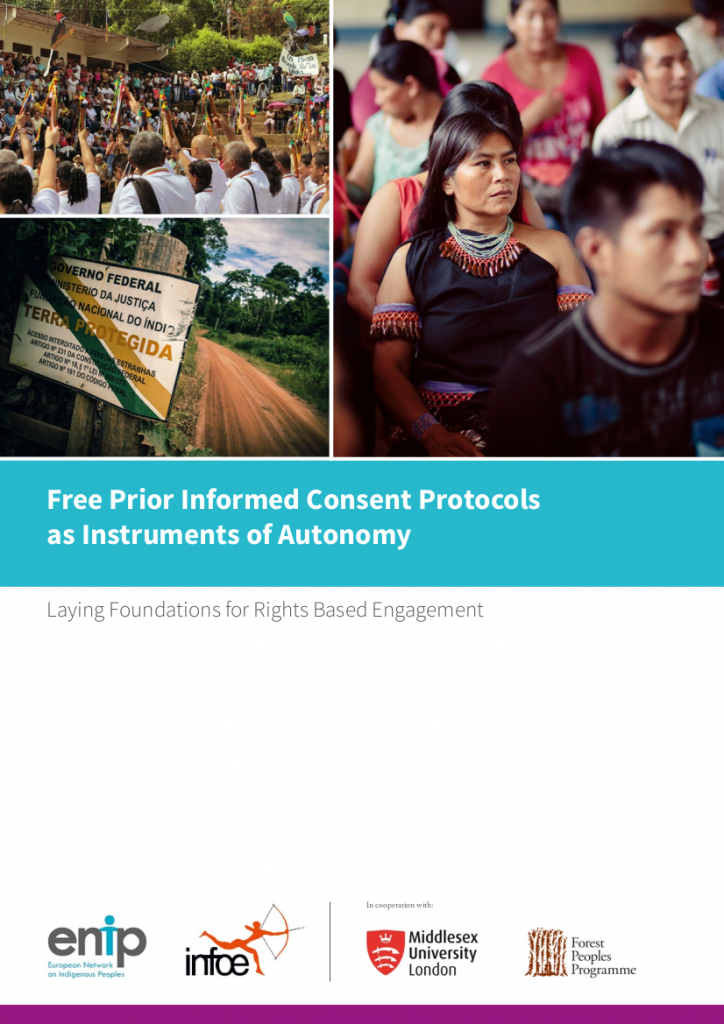 Through review of global experiences with protocol development, and reflecting on the lessons from the three case studies, this book concludes that the autonomous development of such protocols can open spaces for reflection and dialogue among and between indigenous peoples. These spaces can be powerful, contributing processes towards creation and maintenance of unity and self-governance among indigenous peoples, as well as resulting in tools and strategies that allow indigenous peoples to address the structural discrimination that they face, and realising international standards in their lived experience.
The book also highlights the many challenges facing both the development and continued use of such protocols, pointing to the legal, political and social conditions that can facilitate the emergence of such tools and the need for support, recognition and respect from others.